Clients
Best MERN Stack Development Services
MERN is the right technology when you want to build an innovative web app with a stunning UI to capture your customer's attention, and do so in the shortest span of time.
This stack is the set of technologies that go into making a web application. Any web application will be built with a variety of technologies. MERN stands for combination MongoDB, Express, React, Node, which are the four key technologies that actually builts up the stack.
MongoDB - document database
Express(.js) - Node.js web framework
React(.js) - a client-side JavaScript framework
Node(.js) - the premier JavaScript web server

Why Choose MERN Stack?
With millions of customers demanding mobile apps, it is imperative that enterprises offer apps that are perfect in terms of technology, UI/UX, functionality, and utility.
The MERN Stack has the right combination of technologies – MongoDB, ExpressJS, ReactJS, and NodeJS – to ensure that your apps stand out in the crowd and deliver the best to your customers.
Mongo DB – MongoDB is an open-source NoSQL database, which has a flexible structure and it supports various data formats.
ExpressJS – ExpressJS is a flexible and minimal web app development framework that comes with a strong kit of features to create dynamic portal and APIs.
ReactJS – ReactJS is a widely-used, popular and comprehensive JavaScript framework, and is used to develop high-speed JavaScript-based isomorphic web apps.
NodeJS – NodeJS, an open-source, cross-platform app development platform is used for creating quick and scalable server-side applications.
Services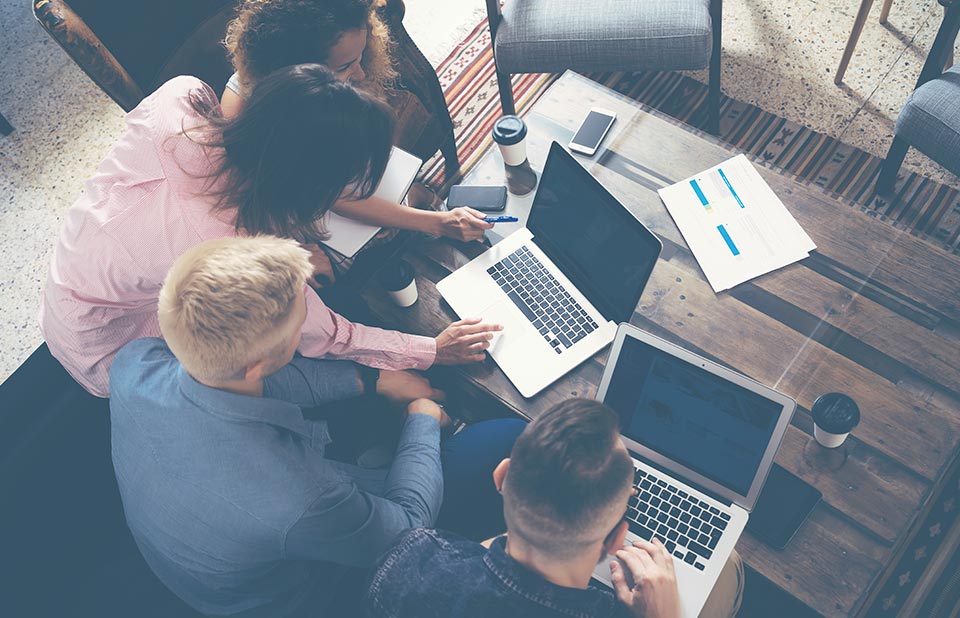 Get in touch with us to see how
Provide smart and flexible digital services
We created a visual storytelling experience to spotlight Harmless Harvest's ground-breaking ecosystem based business.
We have a prolific team that excels in designing, a creative design that speaks on its own, creating a unique brand identity for your business.
We create exceptional websites and mobile applications with simple UI with an accurate and powerful design that works effortlessly on every platform.
Go Ads India is trusted by leaders for MERN Stack Development
Our team of multi-skilled app development experts is best equipped to offer custom LAMP development across the range of industries. Further, our excellent maintenance services enable clients to concentrate on their core business and focus on value-addition.
Single Page Application Development
We build single page applications that load a single HTML page and dynamically update that page as the user interacts with the app.
Custom React Development
We excel in developing React applications according to your specific requirement with custom templates, modules and libraries.
React Web Application Development
We use React to create dynamic, high-performance web apps for businesses. These apps match the smooth performance of native apps.
Real-time Application Development
Go Ads India develops high-performance applications for fast moving businesses that want to engage their customers in real-time.
Custom Widget Development
Go Ads India experts develop reusable user-interface components using the latest version of ReactJS.